Taylor Swift was performing at the Time 100 Gala last night in New York City. But before her appearance on the red carpet, Swift was getting the attention of everyone in Ultimate J. Mendel Pastel Princess Dress. Swift was wearing something pastel—since she had posting pastel images of things on her Instagram post daily as she is preparing to release her new mysterious project on April 26.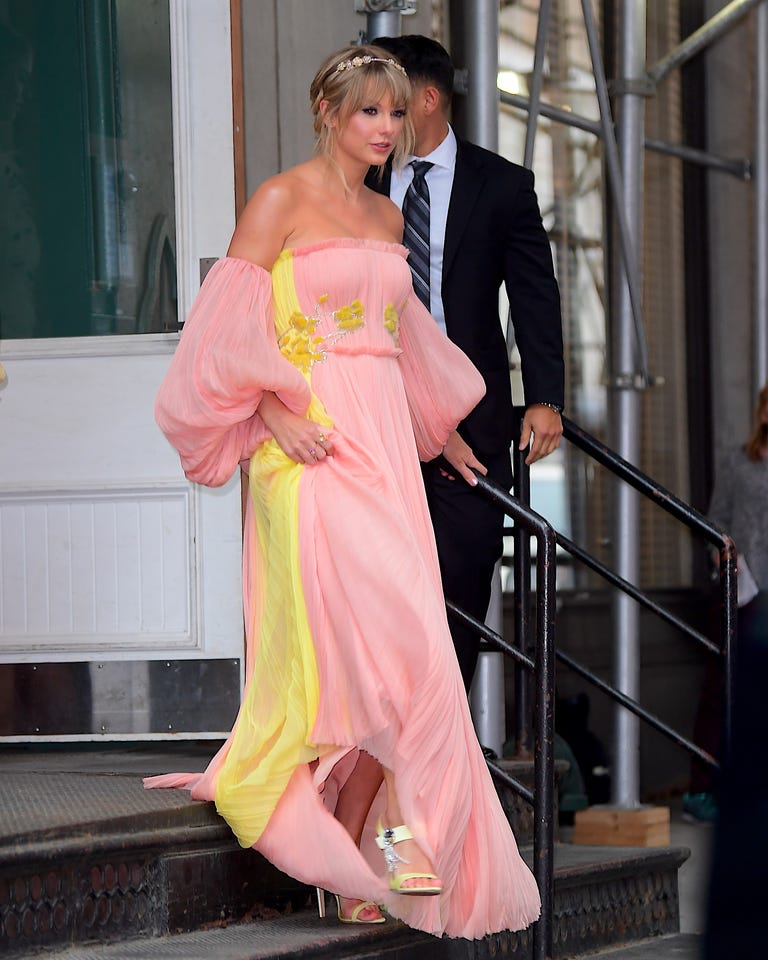 Yeah, it is completely right – Swift shared a photo of herself in the most extra pastel outfit of all: a pale pink and yellow J. Mendel gown that has definite Disney princess vibes. The is off the shoulders, with large sleeves and a flowing skirt. And now you can see, she was wearing to a gala. If there's any occasion to dress up…! Keep Scrolling to see her latest images,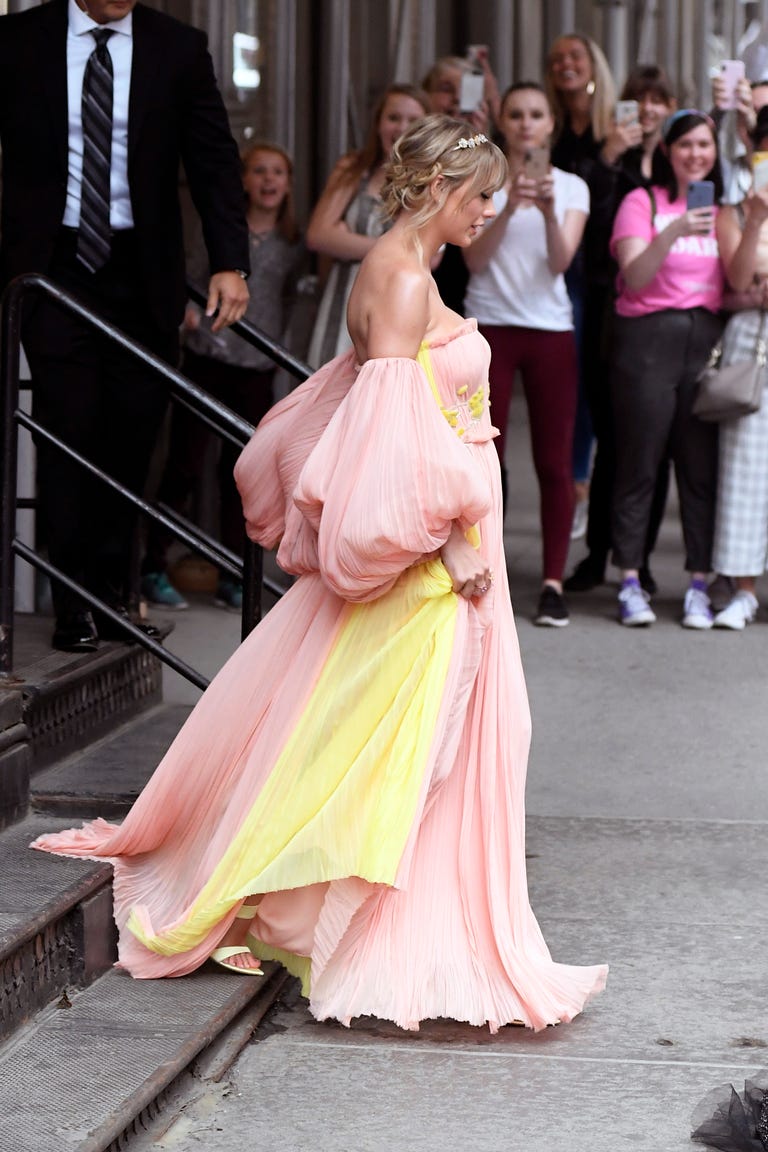 Swift captioned her Instagram simply, writing "it's TIME. #time100."
will be releasing a new project, presumably music, this Friday and release her new mysterious project on April 26. Fans are waiting for her new projects.